Services From Happy Home Watch
Home Watch Services
Happy Home Watch understands that an unoccupied home is a vulnerable home. That is why it's our mission to provide an extensive home check that will not only bring value to your investment but also to your wallet. We work closely with our clients to customize a home watch plan and check-list that is specific to their needs.  To ensure your property is properly protected, Happy Home Watch offers both weekly and biweekly home checks.
You enjoy your time at home but you should also enjoy your time away.  Our focus is to help our clients minimize the challenges, worry, and stress that is associated with absentee home ownership. 
That is why we provide state-of-the-art GPS detailed reports that are date and time-stamped showing when the watch visit was completed and are immediately emailed to the client.  Not only does this give the client peace of mind, these reports provide proof to your insurance provider if needed.
Let Happy Home Watch bring you peace of mind – one home check, one conversation, one smile at a time.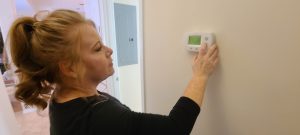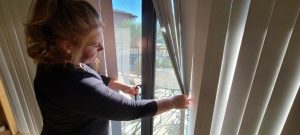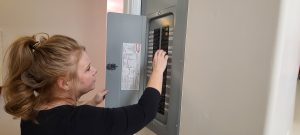 Exterior Check Includes:
360-degree perimeter check
Check for vandalism storm damage or forced entry
Verify all windows, doors and gates are secure
Visually check AC units
Remove all mail, flyers, newspapers and place inside home
Visual check for unwanted pests or infestation
Ensuring the pool is being serviced and cleaned
Visually check the landscape for any obvious issues
Check external hose bibs for leaks or damage
Confirm the exterior lighting is functioning properly
Visually check the roof and gutters from ground level
Clean the front entry of any dirt, trash or debris
Confirm the patio furniture is in place
Check the water heater for visible leaks
Ensure the soft water system is working and check salt level
Visually check garage and verify the garage doors are working properly
Open and close main water valve as directed by owner
 Interior Check Includes:
Check all windows, doors, ceilings, walls, and floors for signs of damage, water leaks, mold or pest infestation
Verify all interior lights are in working condition
Check and flush toilets, run water in sinks, tubs, and showers checking for leaks
Run the garbage disposal
Complete a short cycle on the dishwasher and washing machine to clear lines and prevent seals from drying out
Verify the air conditioner or heating system is maintaining the desired temperature and record humidity level
Examine all air filters and replace as necessary. All air filters will be paid for or provided by the homeowner.
Check smoke detectors and replace batteries as needed. Any replacement batteries will be paid for or provided by the homeowner.
Check the refrigerator and freezer for proper temperature and operation
Flush the R/O or drinking water lines
Check the electrical panel for any tripped breakers
Set window coverings and blinds as requested by owner
Verify the security system is working properly
Inspection Reporting System
Happy Home Watch uses the HomeWatchIT system for our operations management.  It allows us to develop a checklist, customized to your wants and needs.  After completing a Home Watch visit, we will provide you with our report electronically with descriptions and pictures of any problems we found.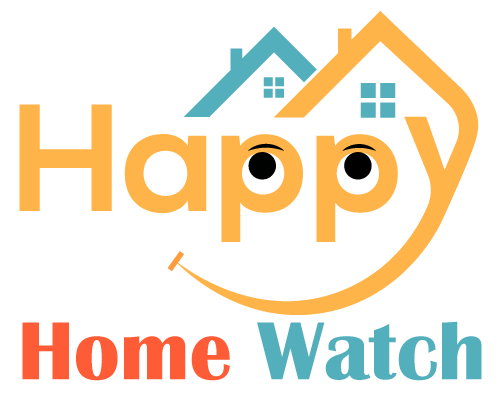 Feel the Worry-Free Experience!
Call Us For A Free Consultation!
Let Happy Home Watch provide you with the information to set your mind at ease!
Call us at 480-204-2311 or click the button below to leave us a message!